Vanderkleed Family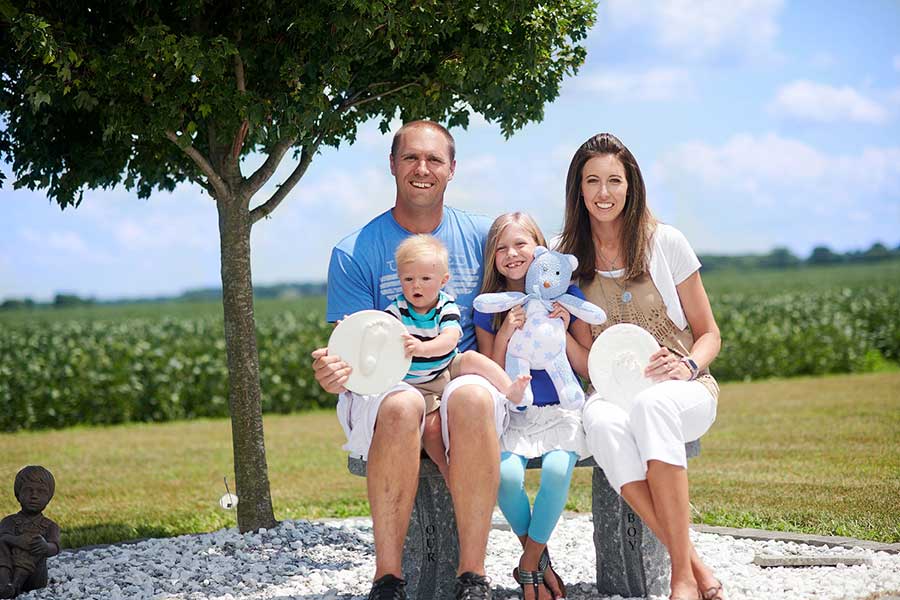 "We wanted to try and prevent any other parents from going through what we were going through." 
— Drew Vanderkleed
Just days before her two-year-old son Logan died from a tragic accident, Lisa Vanderkleed was teaching her students at Lafayette Christian School about finding joy in the midst of sorrow. Looking back, Lisa says she believes that lesson from the Bible was God's way of preparing her family for the devastating loss—and for the decision she and her husband Drew would make at Logan's hospital bedside in August 2017.
"When they told us things weren't looking good for Logan, Drew and I told each other we didn't want this to be the end, and we started discussing organ donation," Lisa recalls. "We were hoping something good could come out of this."
Working with the team from Indiana Donor Network, Drew and Lisa consented to donate Logan's pulmonary and aortic heart valves.
"For me personally, organ donation has always been something I've been in favor of," Drew says. "When it came to the decision with Logan, we wanted to try and prevent any other parents from going through what we were going through."
For Drew, Lisa and their then 5-year-old daughter Kendra, news of "something good" arrived just a few months later when they began corresponding with the Wilson family in Desoto, Missouri. Sarah and Jeramy Wilson's 7-month-old daughter Lillian, who had spent time on life support due to a congenital heart condition, had received the lifesaving gift of Logan's heart valve. The families traded photos and stories of their children, which included memories of Logan's love for blue tractors and Spiderman. The families eventually met in person in July 2018 at the Vanderkleed's farm near Shadeland, Indiana.
"Seeing Lillian's pictures and then actually seeing this beautiful little girl—and knowing who Logan was able to help—made it seem more real for us," Lisa said.
"It's still hard, and we're not healed, but it's comforting to know that Logan's gift has given another child more time and an opportunity to live," Drew said.
Lisa and Drew Vanderkleed welcomed their son Connor in December 2018. The Vanderkleeds and Wilsons were featured speakers at Indiana Donor Network's Gift of Life Celebration in April 2019.