Edna Sims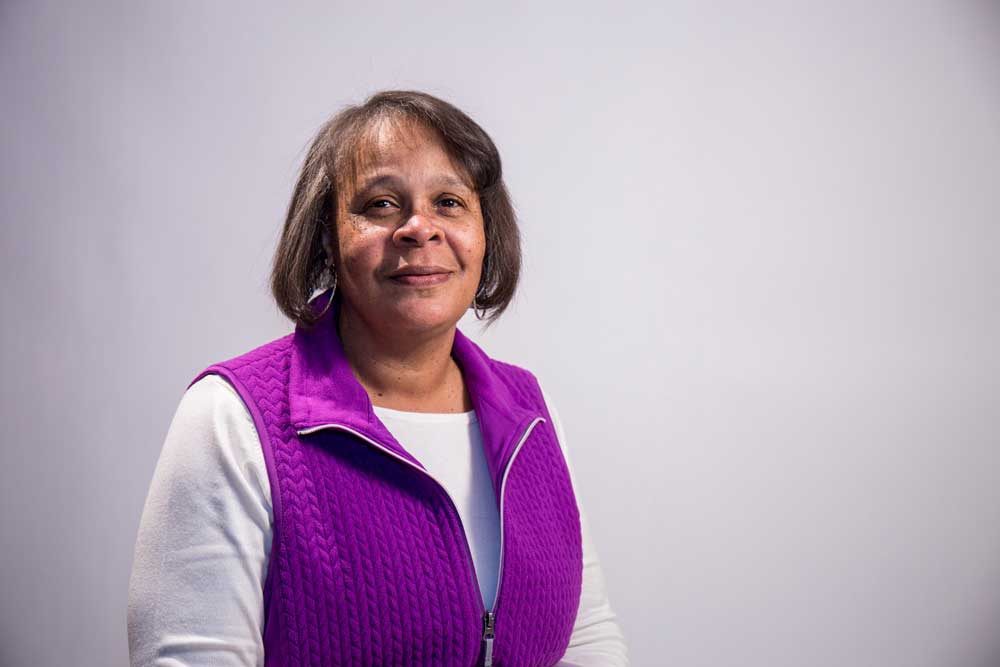 "I lost my son to come to the knowledge of knowing how blessed I am to have the Indiana Donor Network in my life."
Marvin C. Wilkerson II was only 36 years old when he was diagnosed with stage 4 pancreatic cancer. He died within a month of the diagnosis, and his mother, Edna Sims, remembers exactly what her son said during those final days.
"Mom, anything they can use, anything."
Marvin was referring to organ and tissue donation, which he and his mother had discussed at length when Edna was battling breast cancer several years ago.
"We did a lot of talking about it because I was ill, and he asked me what my wishes were," says Edna, a 14-year cancer survivor. "He learned more about donation and a few years later, he told me that if he died before me that he wanted to be a donor."
Even with cancer, Marvin was able to donate his corneas. As a member of Indiana Donor Network's Donor Family Advisory Council, Edna has an opportunity to share Marvin's story with others in hopes of raising awareness of the importance of registering a donation decision. Since his death in June 2015, Edna has also shared the donation message with Marvin's daughter, Olivia, who was 8 when her dad died. Olivia has attended donor remembrance events at the organization's headquarters in Indianapolis with her grandmother.
"Marvin and Olivia were very close – what her dad did, she did," explains Edna, who spends a lot of time with Olivia and her younger brother, Jordan, who was three when their dad passed away. "We're all stepping up to the plate in his absence, but it's hard because he was always there for the kids."
As for Edna, being an Indiana Donor Network volunteer is rewarding in many ways.
"It helps me feel closer to him," she says. "And the fact that knowing someone has a better life because of his donation is comforting, too."