Debie Switalski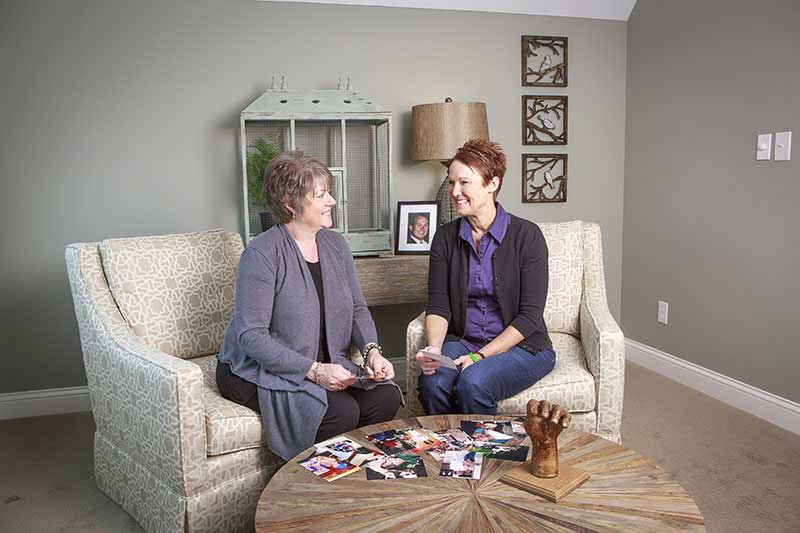 "The greatest hero in my world is a handsome young man named Zachary. He simply signed his name on a piece of paper, which gave him the chance to be someone's hero, and that someone is me."
 The last thing Debie Switalski could have imagined after enjoying a fun-filled camping trip with her family was that she was seriously ill. It was just days later that Debie learned she was in liver failure. She spent a week in the hospital with doctors trying to determine the exact cause of her illness. Many theories emerged, but one thing became increasingly clear—Debie would need a liver transplant, and quickly.
Within a month of being placed on the transplant waiting list, a liver became available. After the transplant, both Debie and her donor's family decided to meet with support from Indiana Donor Network's aftercare coordinator. Debie learned her donor's name was Zachary, and she met Zachary's mother, Mary, for the first time at a gas station in Plymouth, Indiana. The two women met there and traveled with Debie's sister to Indianapolis. They ate dinner together and attended a transplant support group meeting the next day. Mary's impact on the group was incredible, Debie recalls.
"Mary has such a way of telling her story about Zachary in a very calm way," Debie says. "She took away any kind of guilt feelings I had. Mary finds comfort in knowing I am doing well with the gift her son gave me."
Just a week apart in age, Debie and Mary keep in touch and have become friends.
"Because Zachary made the decision to be an organ donor, I have the gift of more time with my sisters, my kids and my grandkids. I get more camping trips, and I get to play more golf. I get to go on road trips, and I even get to work full time doing a job I enjoy. My life is a gift, and I get to live it—all because of Zachary, my hero."