Jennifer Weber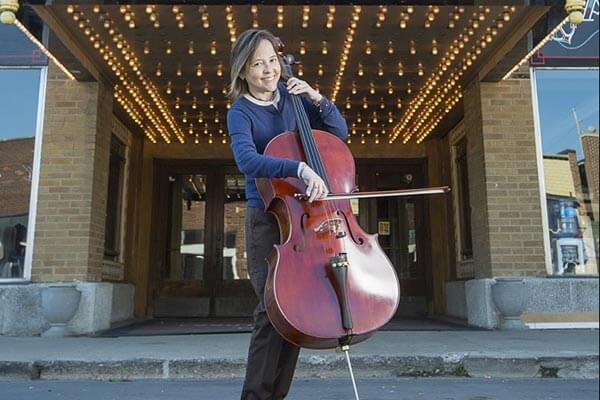 "Organ donation gave me my life back, and I'll never take that gift for granted. The way I can really make it count is to live in the now, be present every day and to make sure I'm giving back—giving back to my family, my job, my community."
Born with cystic fibrosis, Jennifer Weber knows what it's like to battle daily health challenges. She also knows the life-changing impact of organ donation. In fact, Jen's experienced it twice, undergoing lung transplants in 2010 and 2012.
No stranger to hospitals, breathing treatments and IV antibiotics, Jen spent most of her childhood and young adult life fighting the lung infections that reduced her lung capacity, eventually causing her to be dependent on oxygen. Jen lugged oxygen tanks everywhere—to college classes, then to law school and to her job as an attorney for the Indiana Judicial Center. A cello player for the Carmel Symphony Orchestra, Jen would calculate how much oxygen she'd need to get through rehearsals and performances. She lived her life in two-hour increments—the lifespan of an oxygen tank. She always wore a watch.
Jen persevered through it all until one day her pulmonologist told her the antibiotics were no longer working, and a lung transplant was her only option. After a four-year wait for a match, Jen received a lung transplant and a new life.
"One of my goals after I recovered from the transplant was to run," Jen says. "I joined the Y, got in to physical fitness and ran a couple of half-marathons. I'd get up on the weekends and run five miles."
Just a few days after finishing a 5K in the spring of 2012 Jen suffered a sudden rejection episode and was hospitalized. She spent the next eight months in the hospital on a ventilator. She received a second lifesaving lung transplant in 2012. Today, Jen's health is much better. She's not running marathons, but she stays active and is enjoying life. She climbed a waterfall in Yosemite National Park this summer and traveled to Ireland. She's working full time, continues performing with the symphony and enjoys spending time with family and friends. These days, thankfully, wearing a watch is optional.
"I would not have walked out of that hospital had it not been for the gift of an organ transplant. After everything, I never would have dreamed I could get so much of my life back. Helping people re-create their lives—that's what these gifts do."
Click here to share your story