Erika Todd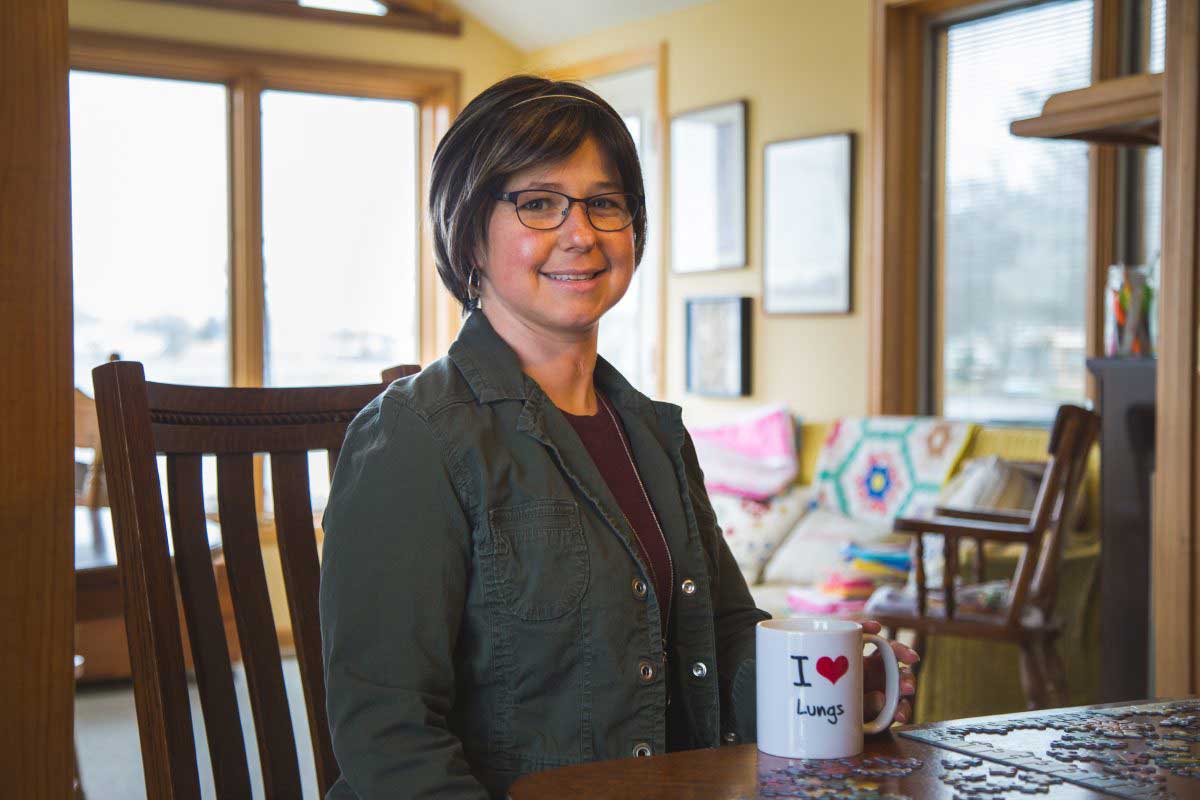 "I wasn't scared; I was just ready. It was one of those things where I had faith that whatever was in the plan, that's what God was going to have happen."
— Erika Todd, double lung recipient
Faith, family and a positive attitude. All three carried Erika Todd through nearly 35 years of lung disease and health challenges resulting from being born 10 weeks prematurely. Hospitalized for eight months after her birth on July 4, Erika used a ventilator off and on until she was 2 years old. She suffered from frequent lung infections throughout her childhood—some requiring treatment in the hospital. While her health improved significantly during her teen years, the issues resurfaced several years ago while she was working full time as an elementary school teacher.
"Even with all of my health issues during childhood, I never would have imagined that I would need anything like a transplant," says Erika, who was hospitalized again in 2013. "I was on oxygen full time by April 2016, and it was then that we started talking about transplant."
Erika was placed on the waiting list for a double lung transplant in September 2016. With frequent exercise and good nutrition, she focused on preparing her body for the surgery and recovery—and contemplating the future.
"I started to think about who the donor could be, and that motivated me quite a bit," Erika recalls. "In a way, I was exercising and eating right out of respect for whoever my donor was going to be."
Erika received her transplant on Feb. 21, 2017. The surgery went well, and she recovered quickly.
"It is so great to be able to do normal daily things that I wouldn't have thought about before," says Erika, who is now able to breathe easily without oxygen. "Even going outside with my nieces and nephews and kicking around a soccer ball is amazing."
During the weeks following her transplant, Erika realized that she wanted to give back and began researching options. She discovered Indiana Donor Network, and last summer began volunteering at events. She's also using her teaching experience to help develop the organization's youth education resources.
"It's been so nice meeting other advocates because so many are either recipients or part of donor families," Erika says. "I've heard so many amazing stories of hope and healing."
Give hope. Sign Up to be an Organ Donor