Masahiko "Mas" Sato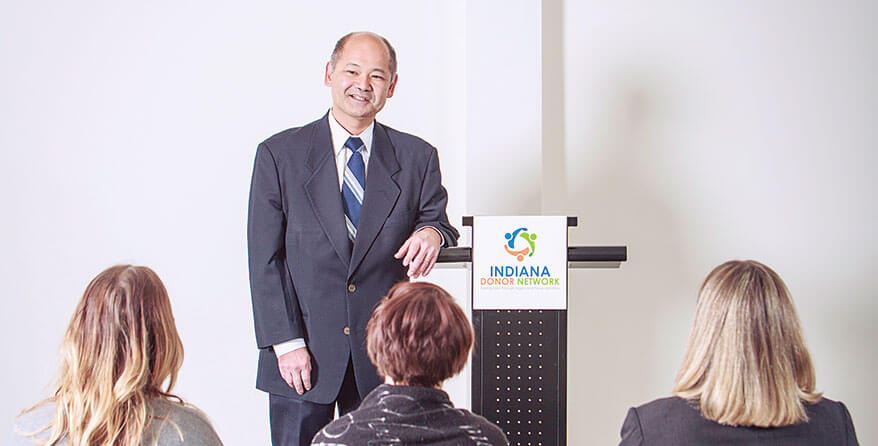 "A hero of mine is a 21-year-old girl who was willing to share her gift of life with me. A young girl whose name I do not know has allowed me to regain most of my strength. My family and I are dreaming again."
Driving to church on a Sunday morning in 2006, Mas Sato had just finished another busy week as a research scientist. He and his wife, Joan – their lives in "full gear and fast forward" – remember laughing and talking in the car. It was a typical Sunday until the unthinkable happened, and their lives changed forever.
Mas suffered a cardiac arrest that morning. Fortunately, he survived, but later learned he had congestive heart failure caused by an autoimmune disease. There were no symptoms. Mas hadn't been sick. The disease was destroying his heart, and he didn't know it.
Eighteen months later with his condition rapidly declining, Mas was placed on the heart transplant list. A ventricular assist device helped Mas stay alive, and in the fall of 2008, he and Joan received a call that a heart was available.
"My family and I are deeply grateful to receive a second chance together," Mas says. "I am a better person because of what happened; however, we are painfully aware that another family had to suffer the loss of a loving daughter for me to be alive."
Today, Mas and Joan are enjoying what they call their "sweet years." They travel, take Spanish classes together and have recently discovered a love of snorkeling. Mas retired from his full-time job as a bone biologist a year ago, although he occasionally assists colleagues at the medical school where he serves as an adjunct professor. He also volunteers for Indiana Donor Network and heart patient support groups, sharing his story of hope with others. The couple also spends time with their two grown children.
"The bigger miracle beyond my health and survival may be how my relationship with my children, especially my son, has been strengthened," Mas shares. "The truth is we're humbled by how my illness has drawn our family closer together."
Click here to share your story