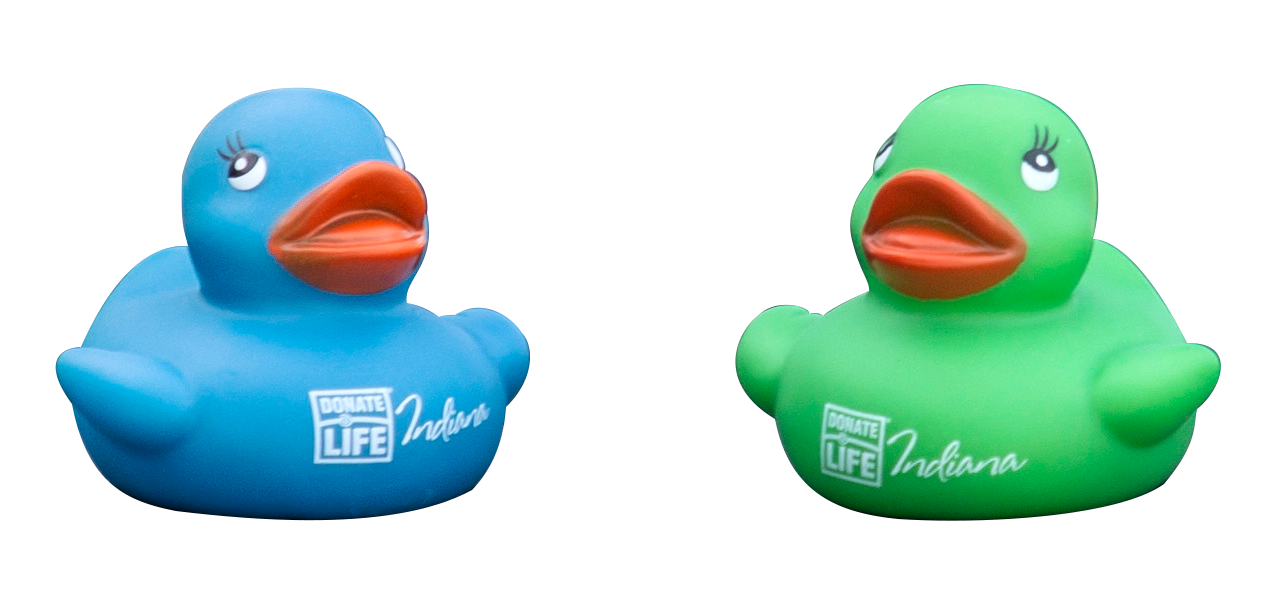 Donate Life Indiana loves your Jeep. You know what else we love? Saving lives. Share that you've been ducked and sign up to be an organ donor today!
Already an organ donor? You can help raise awareness by clicking the buttons below to share an image on social media!
Why sign up to be an organ donor?
One donor can save up to eight lives through organ donation and enhance the lives of more than 75 people through tissue donation.
Over 1,000 Hoosiers and more than 100,000 people nationwide are waiting for lifesaving organ transplants. In the U.S., another person is added to the national transplant waiting list every nine minutes. Each day, 16 people die because a donated organ wasn't available in time. Learn more here.